It's the moment we've all been waiting for: the Fall Nerf Gun War!
The Event:
Bring your friends and your weaponry for this awesome showdown:
Date: Tuesday, November 22
Time: 6-9pm
Location: Saint Elizabeth Ann Seton facilities
Cost: free!
Acceptable Weaponry:
First thing to know is this:
YOU MUST PRE-MARK YOUR AMMO.
Why? Because there are 20 other Nerf Guns of the same style being shot. After each round, we have an Ammo-collecting party and redistribute. Use your initials, draw a stick man, I don't care! Just mark your bullets with a Sharpie, or you will have to do it before we begin the games.
It might also be a good idea to mark your magazines and any extra guns you bring. Any unmarked ammo, magazines, or guns left behind at the end of the night become property of Saint Elizabeth Ann Seton Youth Ministry.
The following gun styles are allowed: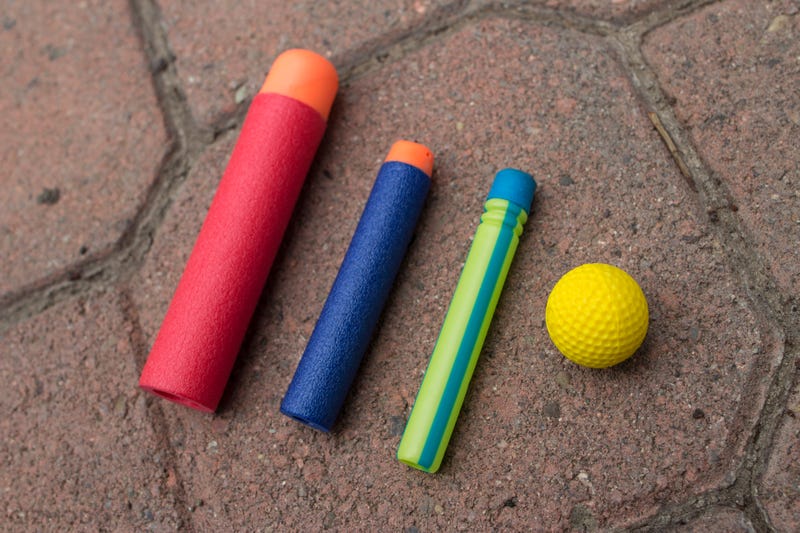 The following weaponry is NOT allowed:
Nerf swords, battleaxes, or other foam/plastic blunt objects
Nerf missiles or arrows
Modified nerf guns or nerf bullets are not acceptable (true Ninjas rely on skill, not mods!) (acceptable modifications include color, paint, or cosmetic markings)
When in doubt, ask Anna.
Youth Ministry's Arsenal:
You heard that right: Youth Ministry has a Nerf Gun Arsenal! You can earn Gun Upgrade Privileges in three ways:
By attending the Archdiocesan Youth Rally on October 15.
By bringing a friend who either has never been to our Youth Ministry before or is not Catholic.
By attending at least THREE Works of Mercy nights prior to the Nerf Night.
Join us for an awesome night of Nerf and a lesson on the Theology of the Zombie.